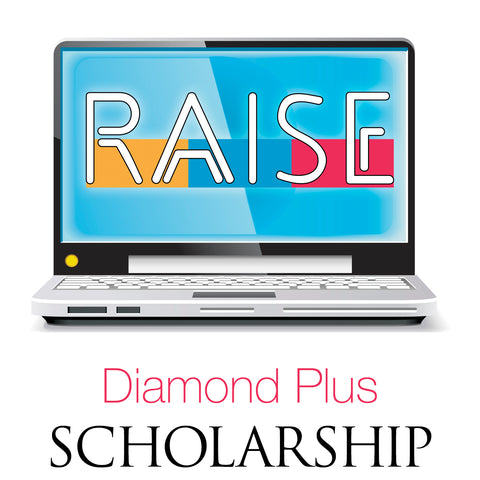 RAISE Scholarship - Diamond Plus Membership
Support a family through our RAISE Scholarship Program. Purchase as many months as you'd like to support others who are struggling financially, but need the resources RAISE provides.
To partner with you, we're offering this membership at a discounted rate.
Curious to learn more about RAISE? Click here to see what the platform is all about.
Click here to see what Diamond Plus Members have access to. Additionally, a Diamond Plus Member has a weekly 1-on-1 coaching call with The Allergy Chef. This membership level is ideal for those who are newly diagnosed and have a complex case.

How Scholarships Are Awarded
Our RAISE Membership website has a form for applicants. Applications are prioritized based on severity of case (levels 1 - 10). Once a scholarship is available, applicants are granted a membership.
For example, if there's a level 3 applicant and a level 8 applicant, the level 8 applicant would receive the scholarship if only one is available.
How We Determine Severity
We look at several factors including:
How new is the diagnosis
Type(s) of restriction (allergy, intolerance, histamine, auto immune, etc.)
Number of safe foods available
Additional rare factors such as EOE, FPIES, Severe Corn Allergy, etc.
Age